3 x 5' Nylon Egypt Flag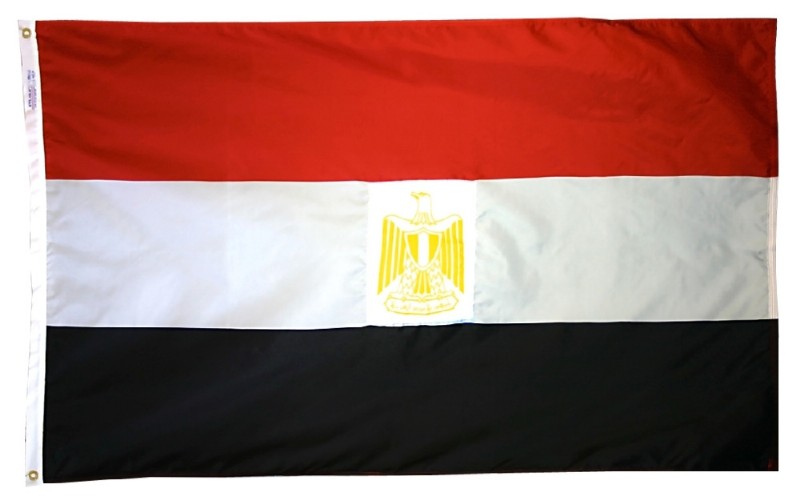 EGYPT FLAG - Heading and Grommets
This Egyptian flag is 100% made in the USA.
SPECIFICATIONS
100% MADE IN THE USA - Our flags are manufactured and assembled here in the USA, with materials made in the USA.
HEADING & GROMMET - This flag has a heading and grommet finish and is designed to attach to an outdoor flagpole. It has a sturdy canvas heading and #2 solid brass grommets. The number of grommets is determined by the size of the flag.
NYLON MATERIAL - 200-denier nylon material which is lightweight enough to fly in the slightest breeze, making it ideal for all-weather use.
SINGLE-REVERSE FLAG CONSTRUCTION - This flag is printed in the single-reverse style. Single-reverse is the most common style of flag construction. With this style, the emblem is visible on both sides of the flag, but the backside of the flag is a mirror image of the front side.
OUTDOOR USE - This flag is intended for outdoor use.
ABOUT MULTI-FLAG DISPLAYS - Flags made with different materials "fly" differently. If you are creating a multi-flag display, we recommend choosing the same material for all your flags. If you do, your flag display will have a more uniform look.