4 x 6' Nyl-Glo California Flag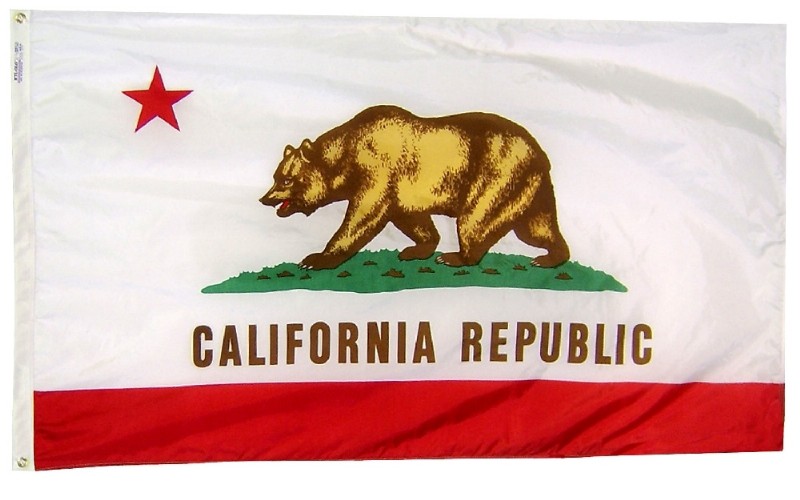 Made By Annin & Company in the USA since 1847. Made with Duck heading and reinforced brass grommets for outdoor use.



Expert Craftsmanship! Our expertise in advanced digital and screen printing uses a three step process to penetrate our custom dyes into durable weather-resistant nylon. We then steam set to activate the color and lock it into the fabric.


The current Flag of California is meant to be a recreation of the original Californian Flag that was lost in the devastating earthquake of 1906. California was without a state Flag until 1911. The grizzly bear that appears on the white field is now extinct but in 1846 would have been an ideal symbol of ferocity. Adopted in 1849, the grizzly bear also appears in the state seal. All Annin Flagmakers flags are sewn in either South Boston, VA or Coshocton, OH. Annin's superior quality is time-tested and meets the requirements of the most discerning buyer. Nyl-Glo, Tough-Tex and Bulldog are registered trademarks and manufactured exclusively by Annin Flagmakers.