Poly-Max 50 x 80 Foot Huge American Flag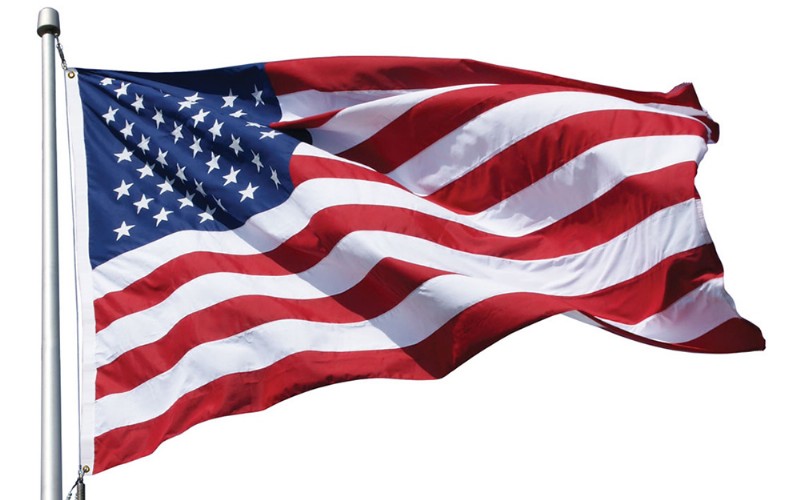 This huge Poly-Max American flag is skillfully crafted with a 2-ply 100% polyester bunting. It has embroidered stars and sewn in stripes. It is a massive beauty to behold when it is flying on top of your flagpole.
Poly-Max flags are extremely durable. They are made with an open-weave construction to make them wind proof. The construction of this flag lessens abrasion and increases flag life. These large flags are ideal for industrial, commercial, and institutional applications. They are light-fast to protect against UV rays and wet-fast to prevent bleeding and migration of the dyes, with color that is engineered to stay bright.
To say it simply, this is the most durable American made flag you can buy in all of its 50 by 80 foot gigantic sized glory.