United States Air Force - Memorial Grave Marker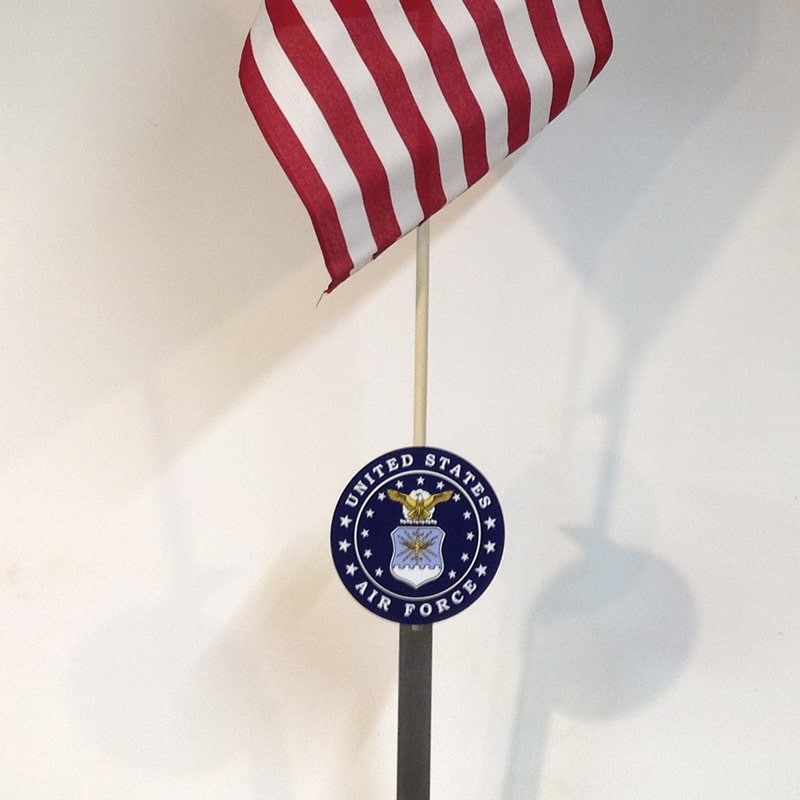 To Honor Those Who Served. Proudly Made in THE USA. Brilliant Colored 5" cast aluminum disc, mounted on 1 1 1/8" aluminum flat bar stock that measures 24"
Winter and heat resistant tested with UV protection. It will withstand any weed wacker attack and has a toe pad for easy ground penetration. Made in Lynnfield, MA USA!
Flag is not included.