35XN, 3 x 5' USA Colonial Flag Set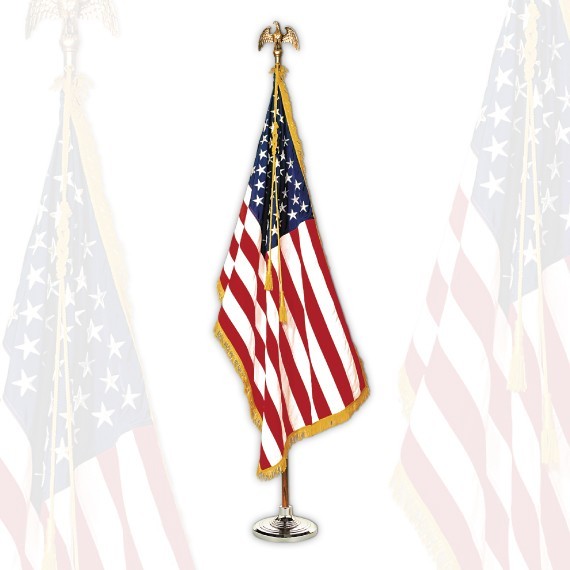 Includes 3 x 5' Colonial Nyl-Glo Flag finished with flannel-lined pole heading, Velcro tabs and golden yellow rayon fringe. 8' x 1 1/4" Oak pole, 7S eagle, Liberty Stand and 5" tassels round out the set. FREE Shipping & handling on this set in the 48 contiguous states.
Please note these ship from the manufacturer in Virginia and are at times backordered.
For tracking information, please call us at your convenience.