3 x 5' Poly-Max US Marine Flag ** On Backorder Until 6/20/21**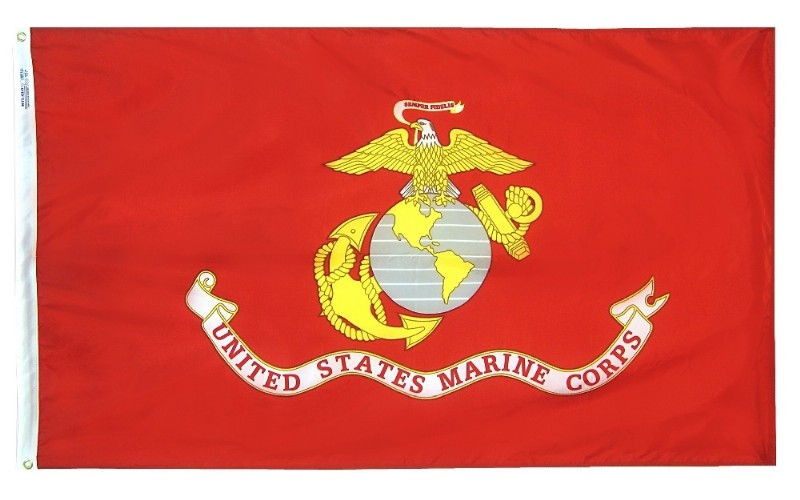 USA made by Eder Flag of Milwaukee, WI. Made of heavy all-weather 2-ply
Polyester with reinforced grommets & duck heading. These flags are heavier
than Nylon flags, and should last considerably longer. For use in heavy weather
areas.