3 x 5' USA Tough-Tex Flag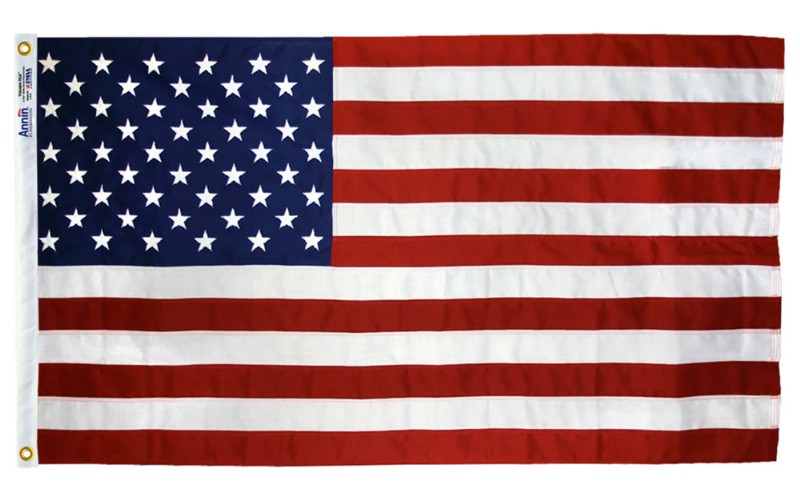 Buy a 3x5 American flags for sale from the world's longest lasting flag retailer.

This American flag comes with a 1 Year Color Warranty and has reinforced duck heading and large brass grommets. We recommended this flag for use on 5 or 6' poles or 15-20' ground sleeve flagpoles. It is USA made by Annin & Company..