3 x 5' Nylon Air Force Flag - Fringed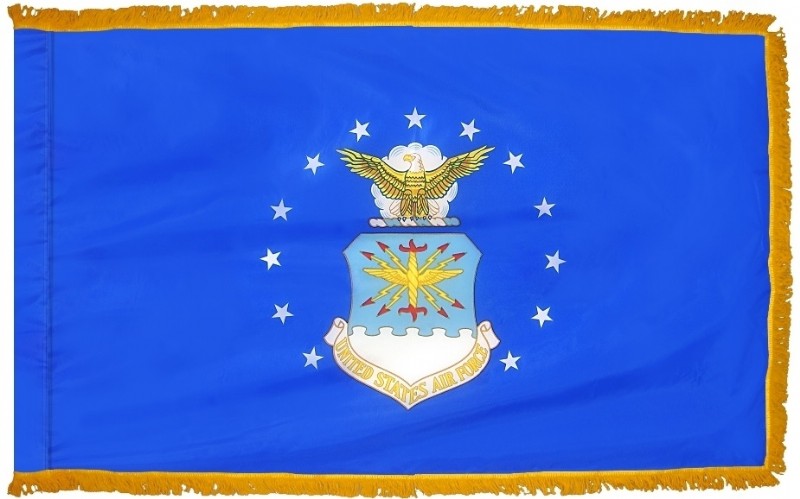 AIR FORCE FLAG - Indoor Fringed
This Air Force flag is 100% made in the USA.
SPECIFICATIONS
100% MADE IN THE USA - Our flags are manufactured and assembled here in the USA, with materials made in the USA.
SLEEVE and FRINGE - Finished with gold Fringe on three sides. It has a pole sleeve finish, sometimes called a pole hem finish. To display this style of flag, slide a pole into the channel created by the pole sleeve. Then, use the small tab sewn inside the pole sleeve to anchor the flag to the pole.
NYLON MATERIAL - 200-denier nylon material.
SINGLE-REVERSE FLAG CONSTRUCTION - This flag is printed in the single-reverse style. Single-reverse is the most common style of flag construction. With this style, the emblem is visible on both sides of the flag, but the backside of the flag is a mirror image of the front side.
INDOOR USE - This flag is intended for indoor use.