2 1/2 x 4' USA Nylon Banner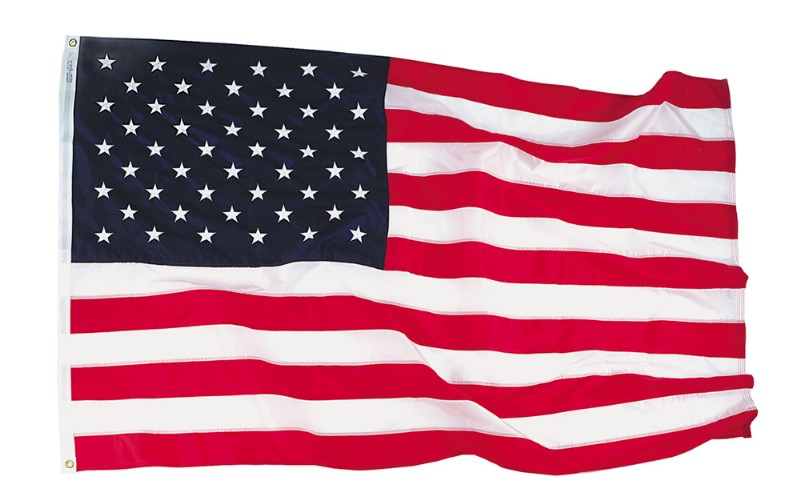 Our USA Nylon Banner is a heavyweight Nyl-Glo US banner that can be used to replace any decorative banner on your existing pole. This product features embroidered stars, sewn stripes and leather or Velcro tabs. The colors of this flag are guaranteed for one full year, too!



<ul>
<li>Measures 2 1/2 feet by 4 feet</li>
<li>Made of durable nylon fabric</li>
<li>Made in the USA by Valley Forge</li>
</ul>
This is not a flag because flags have brass grommets for hanging. These banners are made to be flown on 5-6 foot flag poles.